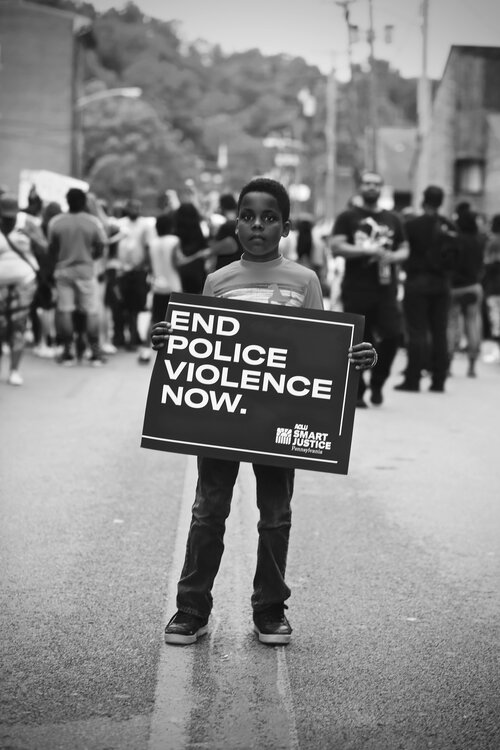 REIMAGINING PUBLIC SAFETY IN PITTSBURGH AND ALLEGHENY COUNTY: A Community Vision for Lasting Health and Safety
Allegheny County and the City of Pittsburgh have recently declared racism a public health crisis. These proclamations follow on the heels of multiple reports showing Pittsburgh as one of the worst cities in America for Black people.
We cannot effectively respond to the public crisis of racism with an institution that has played a central role in creating the crisis. Instead, we must decenter police from the lives of Black, Brown, and poor White people; police throughout Pittsburgh and Allegheny County must be disempowered, disarmed, and ultimately disbanded for the sake of public health.
There must be steep cuts in funding and personnel to the Pittsburgh Police Department and police departments throughout Allegheny County. This money should instead be used to create crisis response teams who are not police but instead unarmed, trauma-informed responders trained in mental health, substance use, conflict resolution, de-escalation, and harm reduction. These funds must also address the needs of our communities before they reach the level of crisis by establishing and supporting decentralized community care centers in every neighborhood. In many neighborhoods, people and organizations are already working to keep our communities safe and healthy. We should lift them up and provide support to expand and reinforce these efforts.
This community vision, co-created by the Coalition to Reimagine Public Safety, summarizes the need to reimagine public safety by developing a model that builds safe, healthy, and thriving communities. The model will center community members and their needs and further develop strategies to eliminate the use of force, overcriminalization, and over-incarceration. The report includes information obtained through research, coalition working sessions, and town hall meetings with national partners.